Brainstorm NW Entertainment
Smart - Provocative - Entertaining
---
---
Jeff Dunham
Jeff Dunham will have an 'Identity Crisis' at the Theater of the Clouds in Portland, Oregon

Foodportunity
Portland's food community gathers to talk food with tastes from some of the new kids in town.

Taylor Swift
Taylor Swift Speak Now world tour 2011 coming to Portland, Oregon



Mojo
The young sea otter, named "Mojo," is acclimating to his new home at the Oregon Coast Aquarium.



TASTE Walla Walla™
TASTE Walla Walla™ Kicks off Week of Wine and Food Events to Benefit 42,000 children and families

Stay and Play in Oregon
Don't leave now, the winter fun is just beginning! Oregon winters provide the perfect opportunity for activities such as mountaineering, skiing, fishing, hunting, and even indoor tennis.



Pix Patisserie
Special holiday Champagne tea service adds flight of 3 sparkling wines along with tea and treats.

Good Cop - Bad Cop
In real life there are more good cops than there are bad cops. But in Hollywood, most of the good movies are about bad cops.What real life cops think of Hollywood Portrayals

Golf Stories
Enjoy Golf Stories from around Oregon and the Northwest.

Tropic Thunder
What's funny about that? Well, for one thing, Lazarus is a tough-talking, cigar-chomping cheerleader of a soldier who happens to be black. Robert Downey Jr. gives a brilliant performance in blackface. That's right, a white actor playing a black character.



Flashes of Brilliance
Sasha Cohen and Michelle Kwan compete in a battle of skating brilliance

Art of Shopping
Holiday Gift List - Brainstorm These Great Gift Ideas

Girls Just Wanna Have Fun
Worldly, Wild, and Winning—These Ladies of Golf Know How to Have Fun

Oregon Breweries
Oregon is Famous for beer. Here is a list of all Oregon Breweries.

The Stars Have Aligned
Pumpkin Ridge and Bandon Dunes host two top USGA women's golf events.

For the Love of the Game:
Vision, Construction and Design of Three Oregon Golf Resorts.

Trivia
All the trivia you need to know or maybe don't need to know!?


Ford Mustang
In 1987 I fell under the spell, or maybe the hooves, of the Ford Mustang.



Politics & Beer
Combining emotionally charged controversy, political polarization and alcohol.

Portland Saturday Market
Portland Saturday Market has celebrated arts & crafts in the Pacific Northwest for 38 years.

Bill Bowerman
In 1963 Nike didn't even exist. It would be another few years before the head coach of the University of Oregon track and field team would help make that shoe company a reality.

A Suburban Fatwa
What would happen if all of Portland's liberal antipathy for corporations, capitalism and cars finally convinced suburbanites to stay in their own neighborhoods for shopping, dining and even office space?

Creativity and Capital
Master Builders John and Lucy Buchanan Join Forces for Explosive Growth at the Portland Art Museum

Tic-Tac-Toe
Play Tic-Tac-Toe online and learn about the history and strategy of this famous game.

Last Call
"This club was designed for tournament play," Davis concludes, "and we're excited about the opportunity to showcase Pumpkin Ridge to the world."

Swing By This Classic Summer Event
She figures she spends six months of the year camped in hotel rooms near tournament sites.

The Girls of Summer
She's the first one to tell you she does it all while riding high on the shoulders of her family.



Too Cool to Have Fun
Sound bitter? Snide? Perhaps, but that is the culture creeping and seeping into Oregon's psyche.

Lacrosse Takes the Field in Oregon
Soccer Too Soft? Baseball Too Boring?

Big League Dreams
Anyone who's spent any time in a big league ballpark has a baseball story. Even a town like Portland—which doesn't have one—has a baseball story.

Peter Jacobsen
The "Johnny Carson of Golf"

Arnold Palmer
Golfer of the People, for the People …and one of golf's greatest marketing gurus.

Oregon's Got Game: Golf
Oregon-born Dave Manougian, President of The Golf Channel, and Arnold Palmer talk the business and the game of golf.

A Reason to Believe
Rookie Brandon Roy helps improve the face of the Trail Blazers and gives new hope to old fans.

Golf Channel
"Bandon Dunes are the first words on everybody lips," Travel + Leisure Golf editor Paul Rogers says about people planning a golf vacation in Oregon.

Links to the Past
A made-in-Oregon renovation for Gearhart Golf Links

The Business of Golf
Ten people who "keep Oregon green"

Stories By JD Adams
Read JD Adams' funny and interesting stories.




---
The Rose Quarter Blooms
Will new owners tend the Rose Garden with care?

Golf Course Rankings
Oregon and Southwest Washington Golf Course Rankings.

Syriana
Despite some strong performances, cool explosions and a riveting torture scene, "Syriana" feels more like a seminar than a movie.

Hotel Rwanda
Almost every last dollar he could scrape together went into the making of Hotel Rwanda

Amazing Products
Weave Your Dreams Around These Amazing Products

Cinderella Man
Cinderella Man is about a boxer named James J. Braddock who won the heavyweight championship of the world in 1935 when doing so still mattered.

Capote
Be careful what you do to get what you want.

Proof
The problem with "Proof," which dares to put math at its center, is that its sum isn't quite equal to its parts.

Lucky Number Slevin
At what point do you just give up on a movie?

The Nativity Story
Oregon Screenwriter Mike Rich on The Nativity Story.

Match Point
There was a time when I wanted to make it a point to see every new Woody Allen movie as soon as it was released.

Mrs. Henderson Presents
Sounds like a flimsy premise for a feature-length movie, you may think.

Middle School Books
Three great books for middle school students. Must-read to prepare yourself for middle school.

Mr. Willowby's Christmas Tree
Share in a bit of Christmas joy!

Interesting Random
Random Interesting things!


Golf at Bandon Dunes
How Mike Keiser created Dream Golf at Bandon Dunes.

The DaVinci Code
The review you are about to read deals with a movie that is a work of fiction based on a book that is a work of fiction.

Tsotsi and The Proposition
A friend of mine who has dabbled with online dating likes to figure out what kind of woman he's dealing with by asking her to name one subtitled movie she has seen.

Six Shooter
I have seen the future of watching movies, and it costs a penny less than $2.

Christmas Entertainment
Good stuff for Christmas lovers!

Flags of Our Fathers
It is telling that the two best and essential speeches in "Flags of Our Fathers" are delivered in hotel suites rather than on the battlefield.

Movie Rating System
You know your kids are pretty much grown up when the movie rating system is about as relevant as the cost of a babysitter.

Invincible
The surest way to deep-six a movie about the NFL is to put the players in uniforms that are supposed to look like the real thing but couldn't fool a blind football fan.

The Namesake
Raising two kids who are all New York and not-at-all New Delhi.

The Auld Sod
When a banker asks you to read a book he's written, your first reaction has got to be … uh oh, this could be pretty boring.

Im Not There
Bob Dylan's never been one for lyrical analysis. It wasn't about what his songs meant, man. It was all about how they felt.

Portland International Film Festival
Can you trust a film festival that's over 30? Find Out!

Frenemies
Middle School eBooks about Frenemies.


---
Best Movies 2006
The Ten Best Movies Of 2006.

Best Movies 2007
The Ten Best Movies Of 2007.

Q School
Making a golf movie that earns money is not easy!

Rocket Science
"Rocket Science" is one of those quirky independent movies whose strangeness doesn't get in the way of its appeal.

Going to the Movies
Going to the movies just isn't what it used to be, and fewer Americans are doing so each year.

Get Smart and The Love Guru
What's funny one day may not seem very funny on another day.

Indiana Jones
Indiana Jones and the Kingdom of the Crystal Skull.

Allie Peterson
Check out this award winning Children Books Author.

Moon
Everything you need to know about the moon. Moon facts and information.


The Wind That Shakes the Barley
If you're offended by someone calling the Union Jack "the butcher's apron," then "The Wind That Shakes the Barley" is not a movie for you.

In The Valley of Elah
"In the Valley of Elah" has the makings of a decent hybrid. Part war movie. Part crime thriller.

There will be Blood
Daniel Plainview had a business plan. Not the kind that MBAs produce.

In Bruges
Welcome to the world of Martin McDonagh. Before the movie's done, he'll have offended far more people than retarded agrarians.

There will be Blood
Daniel Plainview had a business plan. Not the kind that MBAs produce.

This Is War
"This Is War" is not coming to the big screen any time soon.

The Kids Book of Questions
Now more than ever, parents are told how important it is to talk meaningfully to their kids. This is the book that makes it happen.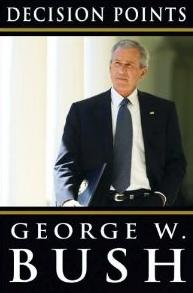 Decision Points
Decision Points is the extraordinary memoir of America's 43rd president. Shattering the conventions of political autobiography, George W. Bush offers a strikingly candid journey through the defining decisions of his life. Decision Points brings readers inside the Texas governor's mansion on the night of the 2000 election, aboard Air Force One during the harrowing hours after the attacks of September 11, 2001, into the Situation Room moments before the start of the war in Iraq, and behind the scenes at the White House for many other historic presidential decisions.
Magazine Subscriptions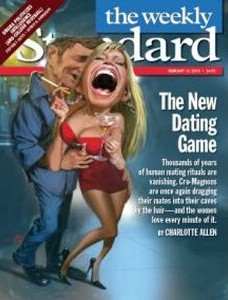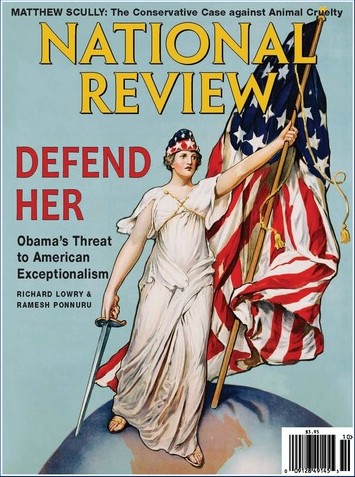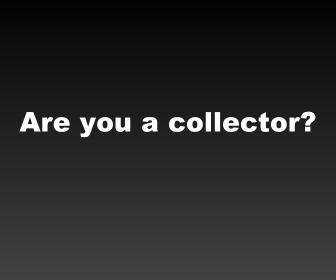 Furocious Future
Fabulous Furs Hit the Fashion Radar. Nobody, you say, wears fur anymore?

Lotto Losers
The lottery is for entertainment purposes only, not for investment

The Wiener Wrap Tribute
A JFK recollection

Your Car's DVD
There are plenty of in-car gadgets these days. The question is how many we really need.

Fascinating People
Seems like every time Dr. Tomasz Beer answers the phone, someone wants to talk about prostates.

Sponsor Synergy
Jeld-Wen Tradition Tees Up New Oregon Investment.
Fahrenheit 9/11
The longest negative political ad ever produced

Beating the Bleak Weather Blues
The Best Winter Getaways for Sun, Snow Fun, and Quiet Romance

Oregon License Plate
Are Oregon's special license plates a political statement, a fundraiser for a cause, a code that tells something about the driver—or at least the car owner, or a combination of all those?

Figure Skating
Businesses Champion the Champions of Figure Skating

Is This a Car?
Is This a Car, or a 5,000-Pound Computer?

Well, Here's What I Think
We have a 50 percent divorce rate in this country. Every episode of "Cops" features some drunk, white trash, redneck in a greasy tank top, screaming "But officer, I love that b#&@h…" as he's being hauled away for domestic violence.

Well, Here's What I Think 2
The home stretch of the election season always produces the most bizarre stories.

Beauty, Brains, and the Joy of Golf
"Would I like to see a woman member at Augusta—absolutely. Is it Augusta's right to decide who is a member and who isn't? Of course it is. It's in the U.S. Constitution.

These Girls Rock
The 2005 Safeway Classic is one rockin' tour stop on the way to the $1 million LPGA Playoffs prize.

The Pharmacist

A nice, calm and respectable lady went into the pharmacy, walked up to the pharmacist, looked straight into his eyes, and said, "I would like to buy some cyanide."

The pharmacist asked, "Why in the world do you need cyanide?"

The lady replied, "I need it to poison my husband."

The pharmacist's eyes got big and he explained, "Lord have mercy! I can't give you cyanide to kill your husband, that's against the law? I'll lose my license! They'll throw both of us in jail! All kinds of bad things will happen. Absolutely not! You CANNOT have any cyanide!"

The lady reached into her purse and pulled out a picture of her husband in bed with the pharmacist's wife.

The pharmacist looked at the picture and replied, "You didn't tell me you had a prescription."

Read more Funny Jokes

Automobile
Are you an Automobile fan? Lots of cars and trucks information here.

Calculate
All about numbers. Calculate this, calculate that. Fun and interesting online calculators.

Funny
Do you need a laugh? Check out these funny and interesting jokes, riddles and more.

Hobbies
Do you collect things? Do you hoarder? Nice collections here!