Young farmers more optimistic
More young people are getting into small-scale farming.

Shimadzu USA will expand
"The jobs Shimadzu is committing to Oregon are exactly the type of family wage jobs Oregon needs," said Governor Kitzhaber.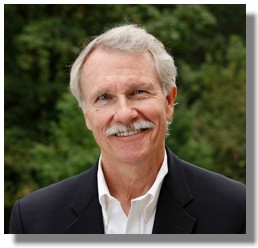 I'm Too Sexy for My Job
Skirts are shorter, necklines cut deeper, tops tighter, heels taller, waist bands lower.
Creativity from the Inside Out
Nearly 20,000 such busy students roam the halls of Oregon State University in Corvallis. On top of their crammed academic and social calendars, they have a third demand on their time: a start-up company.

The Price We Pay for Health Care
Compare your benefits to Oregonians from all walks of life.

The Business of Giving
It may seem that every noble cause for which humans were called upon to give is now in the hands of a government program.

Ready to Admit Failure
Facing up to Portland's lagging business growth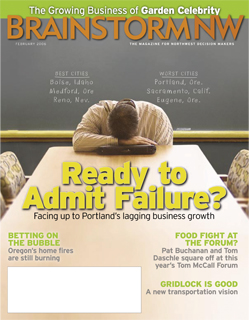 Bleeding Red; Going Green
When capitalism falters, the American dream falters

Grease Stains
A man with a ninth-grade education who built an international electronic printed circuit board company headquartered in Dallas, Ore. with annual sales of $250 million ought to know something about cycles.

Life in the Land of the Latte Leftists
For the last three years the Portland area, and especially Multnomah County, have stubbornly clung to the highest unemployment number in the country.

Stock Certificates
Don't throw away your old stock certificates. Old stock certificate may be worth something even if the actual company is long gone...

Dollars & Sense
Oregon's top financial advisors help plan your investment strategy.

Business Leadership
Now we are into the 21st century and it is already clear that the home field advantage is crossing the Pacific.

Happy Talk
What would happen if all of Portland's liberal antipathy for corporations, capitalism and cars finally convinced suburbanites to stay in their own neighborhoods for shopping, dining and even office space?

The Dismal Science Gets Hot
The fights are so fierce because the stakes are so low.

The Best to Invest
This month we honor the men and women in the regional investments industry who are outstanding in their performance and service to customers.

Power Positions
Women at the helm of the Northwest's powerhouse companies.

Oregonian Suffers Losses
Could a Values Gap Be Causing Readers to Abandon Daily Newspaper?

Painting Life Large
Evergreen's Del Smith Charts Life on a Global Flight Path.

Indie Food Stores Spark Success in Northwest
Oregon's Special Foods Create Special Markets in Competitive Grocery Industry.

The Public's Business
Some have called it a time of reckoning for the private sector as once-mighty industries watch their hottest investments become frigid in the dank economy.

Up the Creek Without a Marriage License
Employee Benefits about to Be Befuddled by Gay Marriage.

Wheels to Wealth
Why Car Ownership Is an Essential Tool for Job Success.

A Mid-Year Economic Report
From the Governor's Council of Economic Advisors.

An Oregon Economic Report for 2008
Previews and predictions.


Economic Growth in Oregon
Governor Kitzhaber invites Oregon Chamber to join and champion economic growth in Oregon.

Money Talks
Top Oregon advisors share their investing strategies.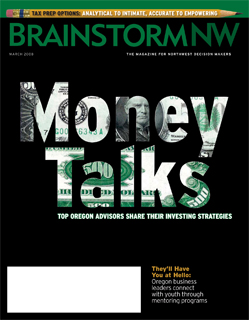 Inventory Glut
Are those Cranes or an Inventory Glut on the Horizon?

No State is an Island
It's not Nike and Intel who are lost on the island – it is Portland and Oregon's leaders.

Environmental Extremists or Anti-capitalists?
Only time will tell whether this is another catastrophic season that could have been substantially mitigated by intelligent management of the forests over the last dozen years.

Four Men; Two Sisters
The Romance Begins: The Portland-Bologna Sister City Connection

Groceries, Golf and Giving
The Safeway Foundation's four charity areas include hunger, health services, schools and education.

Big Wheels Keep on Turning
Oregon auto icons deal with decelerating sales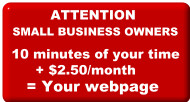 Banking on Biotech
OHSU President Peter Kohler's Prescription for Oregon: Opportunity or Gamble?

Thorny Rose
The question lingers. Can 200,000 transplanted radical "no-growthers" in Multnomah County convert a vibrant region of 2.3 million people to their way of life?

Be nice to your customers
The title be nice to your customers seems extremely obvious, however, it is not practiced in numerous companies and even in some entire industries.

Oregon's Export Economy
Will Obama Slam the Door on Oregon's Export Economy?

The Next Niche
What's Next for Oregon Agriculture?— Will Farmers Adapt to Changing Markets?

The Miracle Business
Dr. Ken Gregory spins his futuristic research into business reality.

Great Chemistry
To be successful, a person needs both passion and meaning for his endeavor.

Birds and Bees
How Businesses Are Really Born

Turn Out The Lights
An Interview with PacificCorp CEO Judi Johansen.

The Starve Ups
Hunger for Success Brings These Entrepreneurs Together

Trunk Monkey See, Trunk Monkey Do
People have been known to put some odd things in their trunks.

We've Got the Ideas. Now What?
Thousands of patents go to Oregonians — so where are the jobs?

Bang for Your Buck
The new look of marketing

Survival and the Future of Print Publications
Comments on the industry's precarious future.

Living the Suite Life
Privacy meets celebrity at the Benson Hotel.

On Duty For The Nation's Armed Force
Northwest defense contractors provide safety, strength and security.

Office Space
Most of our waking hours are spent there — it's home from 9 to 5, often even longer.

They'll Have You at Hello
Oregon business leaders connect with youth through mentoring programs.

An Oregon Economic Report for 2006
A Year-end Economic Review and a Look Ahead for Oregon from members of the Governor's Council of Economic Advisors.

Ka-Boom in the Burbs
Retail development in suburbia challenges urban core.