---
We commissioned Austrian mathematician Wilhjelm Jodlevutzen to come up with the world's hardest Sudoku puzzle. The result was the Sudoku puzzle displayed below. Professor Jodlevutzen claims the puzzle should be graded as a 12-star puzzle.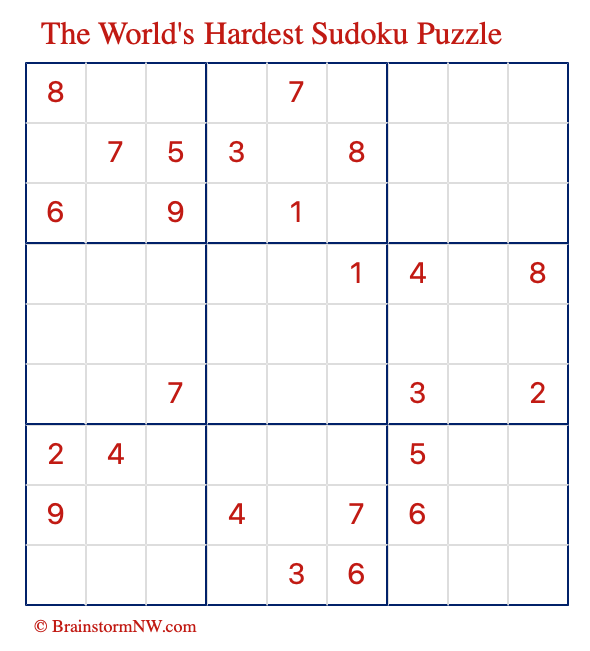 Below is a list of Sudoku puzzlers from around the world that have contacted us with the correct solution. We think they all deserve the Sudoku Grandmaster title. Congrats to all of them!
Sudoku Grandmaster Mr. Yamamoto of Japan
Sudoku Grandmaster Ms. Lablanc of Canada
Sudoku Grandmaster Mr. Karlsson of Sweden
Sudoku Grandmaster Mrs. Palmer of USA
Check out
Hard Sudoku Puzzles
if you are interested in solving other hard Sudoku puzzles.
---
Copyright | Privacy Policy | Disclaimer | Contact