---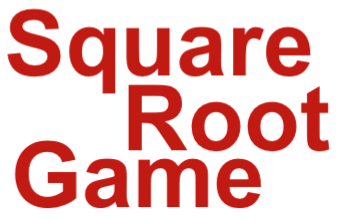 Welcome to the Square Root Game. Play this game to check your square root knowledge! We give you six possible answers to the square root of a number, and then you try to estimate or guess the correct choice.
Make sure to concentrate and take your time because we are grading you. Play this game until you get an "A" with any and all numbers.
To get started, please enter a number below and press "Play" or pick one of the popular games further down on this page.
Here are some popular Square Root games you may enjoy.
Estimate the Square Root of 50
Estimate the Square Root of 10
Estimate the Square Root of 29
Estimate the Square Root of 13
Estimate the Square Root of 75
Estimate the Square Root of 22
Estimate the Square Root of 27
Estimate the Square Root of 150
---
Copyright | Privacy Policy | Disclaimer | Contact